Help Bring More Unpaved Universally Accessible Trails To Massachusetts!
We Have A Bill! Support S.446 (Mass. Senate) and H.769 (Mass. House) "An Act Expanding Access To Trails For People Of All Abilities. Learn more about the bill here.
Unpaved Trails For All started our advocacy in Northampton, simply trying to get the city to create an unpaved, universally accessible, all persons trail. Through those efforts we soon realized that the lack of accessible nature trails was a statewide problem. Out of the thousands of miles of unpaved recreation trails in our State Parks, we only have approximately 7.5 miles that are universally accessible. Seven and a half miles is not enough! We can and should do better. Municipalities also need more education and support when it comes to creating all persons trails in cities and towns. Having accessible trails at the local level can help to ensure that accessible nature spaces are never too far away. All residents of Massachusetts deserve access to nature!
Sign The State Petition-  Urge the DCR and our Legislators to improve access to nature for everyone!
Get Email Updates

-

to stay informed about our progress and learn about opportunities to advocate for this issue.

 

 
View From Silvio O. Conte National Fish & Wildlife Refuge, site of the universally accessible Fort River Trail in Hadley
Universally accessible or "All Persons Trails" are multigenerational all-ability spaces that provide access to nature for everyone. They typically have a gentle grade and surfaces that allow for easier use of mobility devices. For folks with limited mobility, low vision, or blindness these trails are also easier to navigate because they have fewer barriers and inclusive wayfinding signage.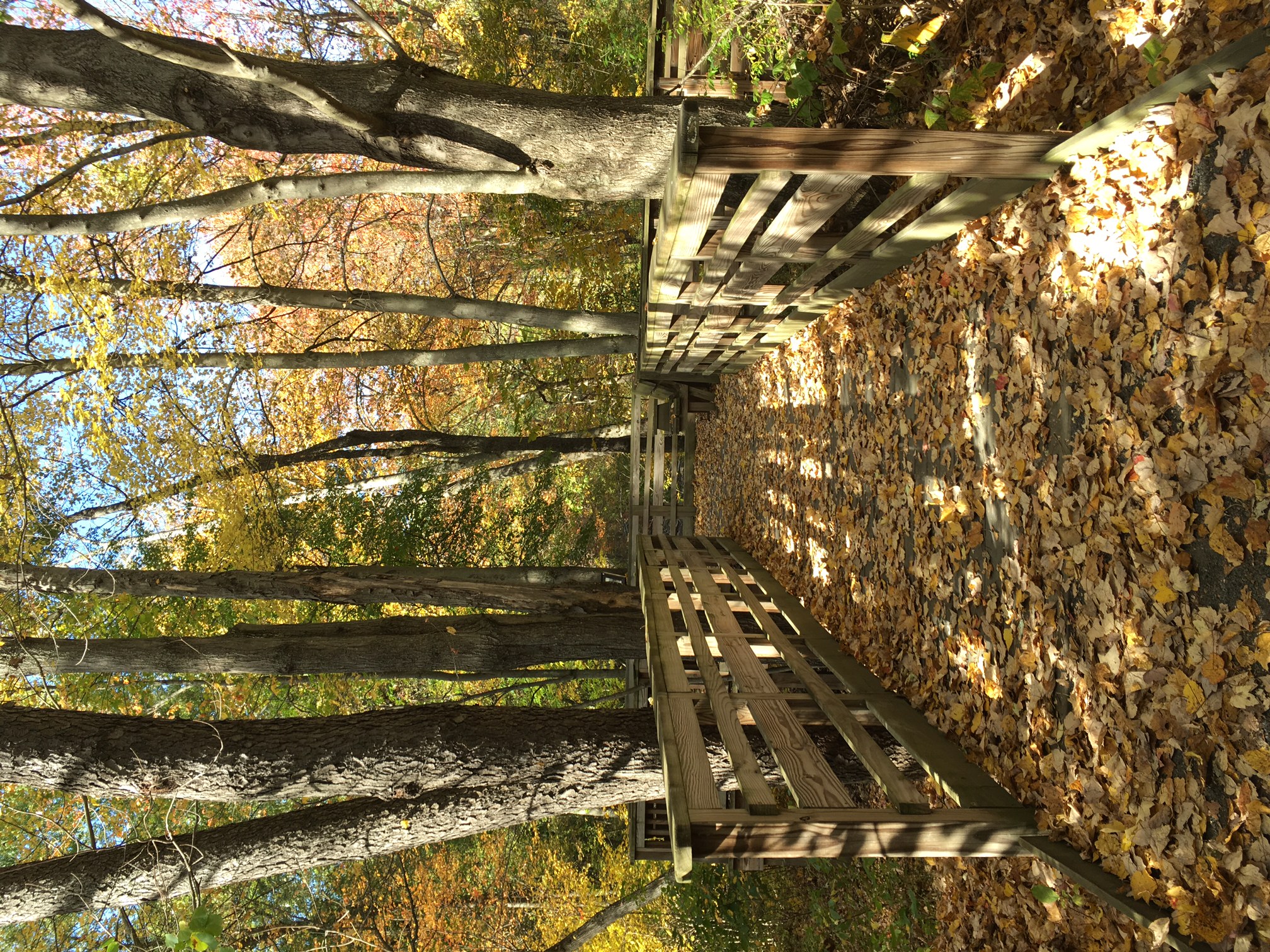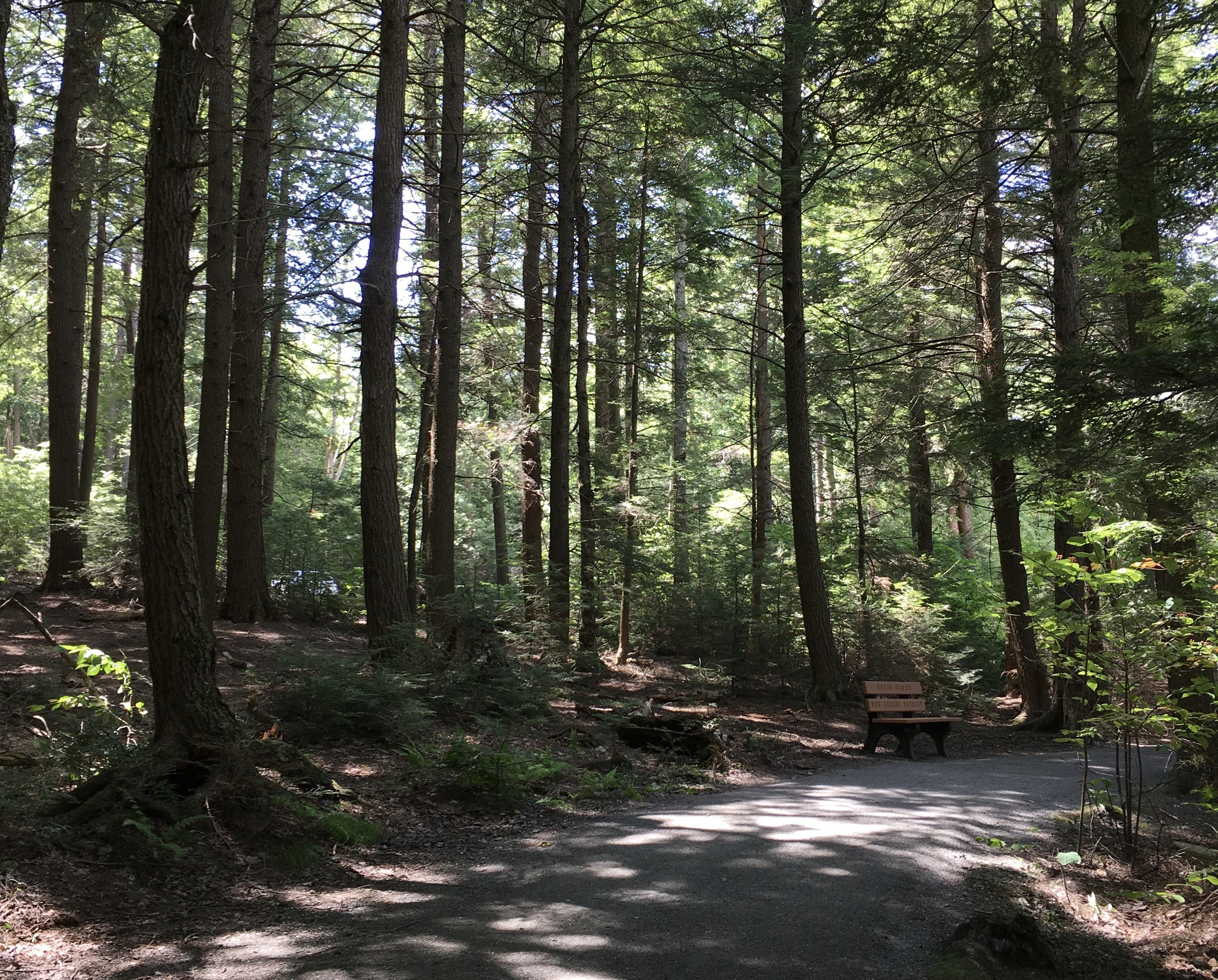 Why Do We Need Unpaved Trails? 
Nature has proven health benefits for stress relief, chronic illness and stress-related illnesses, and unpaved trails provide greater health benefits when compared to paved trails. In Mass. there is a severe lack of all persons recreation trails. The lack of equitable access to our public nature space for those with limited mobility is an environmental justice, and public health issue that needs correcting!
Learn more about the health benefits of unpaved spaces and why we need them.
Who Do These Trails Help?
Lots of people! According to data from the Census, CDC, and Massachusetts Commission On The Status Of Persons With Disabilities 33- 47% of the state's population could benefit from the safer, easier, access to nature that all persons trails provide. 
Examples of those folks who can benefit are:
People with limited mobility/balance issues
People with disabling conditions
People with blindness or low vision
Families and caregivers with young children or strollers
People with sensory sensitivities
This 33-47% estimate does not include people who are:
Suffering from muscle or joint pain, that can be limiting, but isn't considered disabling
Recovering from injury or illness
That adds up to a significant amount of people, but the bottom line is that U.A. Trails can be used by everyone.
See more info about who is helped by unpaved u.a. trails.